7 comments so far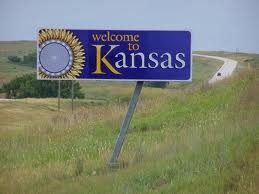 As I have mentioned in the previous post here at Buying Property in USA blog, I had a chance to spend some time in Kansas last year. I started looking around for investment properties, mainly because of the proximity to my future-in-law family. I wanted to be able to use the travel cost as a business expense, and it seemed to be a good idea to purchase something here, also for the diversification. In the end I found out that the market here is surprisingly good for investments.
The last visit to Kansas was just for two weeks. After checking some numbers, it seemed that it would make quite a bit of sense to look for a property in Kansas capital city – Topeka. I googled real estate agents in Topeka and decided to visit Remax Associates. I was incredibly lucky with my choice, because I met Marta Barron, a very professional agent, who actually specializes in the investment properties. It was so much easier to talk to somebody who understood about rental yields, return on investments and rehab costs. What more, she also had contacts to other people I needed – investment banker, property manager etc.
We had about 1 week, but she was more than willing to help. Even though I told her, that I have around $20,000 and would need financing to buy house in USA . She sent me to a friendly investment banker, where I spent over an hour, learning many valuable things, however not getting the financing.
In the end, this bank had no problem with me being a foreigner; the problem was simply the lack of American taxed income. I would need at least a 2-year history of positive American taxed income, to get some financing here. So I thought I would have to just wait some time extra.
I wrote that to Marta on Friday, and told her, that the only option for me is unfortunately to wait, or to get seller's financing. I was leaving on Tuesday, so I wasn't really counting on getting anything.
On Monday, Marta wrote me – that she called many sellers over the weekend and found 5(!) who would be willing to do seller's financing with good terms! I was so surprised! I did quick calculations on the properties in my Real Estate Investment Software and picked two out the five. I had limited information regarding the operational data, but the most important was the price and the rents – which Marta helped me with. Also I filled in some basic financing (70% LTV @ 6%, 30y).
If anybody is interested, here are all the five property reports:
If you looked through the reports, you can see that I was interested only in multifamily houses, since they have generally higher returns than single family houses. Houses #1 and #5 seemed to have the best return.
Therefore Marta made two appointments for me on Tuesday. The #1 property was in really bad shape, with holes in the roof and bad foundation. On the other hand property #5 was very interesting. In a good owner-occupied, single-family neighborhood and what more, this property had 5 units in it, so the total rental income was quite impressive. It needed some work, nothing too big though. We decided that we will put an offer on the property. Unfortunately I had to already leave back to Europe, so the rest of the negotiation and everything was done over the internet. The offers, negotiations and the rest of the story will be in the next post, since the seller's financing has quite a lot of important details. Stay tuned at Buying Property in USA net.
Saturday, January 8th, 2011 at 4:58 am and is filed under #3 - Multifamily in Topeka, KS, buy house in usa. You can follow any responses to this entry through the RSS 2.0 feed. Both comments and pings are currently closed.
7 Responses to "Buying investment property in Topeka, Kansas"