9 comments so far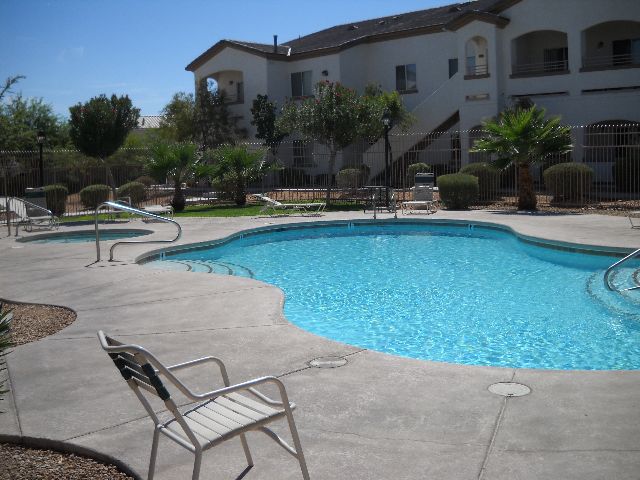 In this post I will continue my story of buying property in USA this summer. As I already said, I have spent 6 months of preparations and then finally I got my tickets from Europe to USA. When I arrived to Las Vegas, I rented a car and got accommodation. Accomodation is super cheap in Las Vegas – I was living in different casino hotels in the Downtown LV always for less than $20 a night. If you would be looking for cheap hotels – try kayak.com, it worked the best for me.
The first morning I got a Tmobile plan for my iphone and then met my new Real Estate agent – Jodi. She was great and had similar work attitude as me – we both kept everything very organized and exact. She already had 10 interesting properties prepared for me and we have driven around 4 of them already the first day.
She explained to me that since there are quite many buyers already on the market, the properties never sell for their listed prices. There are bidding wars! On each cheap and nice REO property there are up to 20 offers from potential buyers. She told me that if I want to win, I will have to put up for example $10,000 more than the asking price. I couldn't believe it, and I was hoping that I will be able to get it still for less.
During the 3 weeks I was looking at many condos between $20,000 – $35,000 and putting offers on them. I always got a list of new 30-40 properties every 2 days in this price range and then did my homework – I have checked zilpy.com for estimated rent, I counted ROI potential (Return on Investment). When my agent didn't have time, I have also jumped in the car early morning and drove through the locations to make notes about the neighborhoods (I was grading them by numbers 1 – 10). Then I had the best 3-4 properties which I have visited with my Real Estate agent every day and put down in average 1 offer. Buying property in USA is obviously quite a bit different than in Europe.
Important things to look for when checking properties are:
– location – even though your Real Estate agent can't usually talk much about the area (due to their policy), you should have your eyes open and search things online, to see which areas in the certain city should be avoided. You also should check how far is the certain area from the downtown, highway etc.
– neighborhood – drive around your potential condos by yourself without a Real Estate agent to save some time. Look around, see the people, shopping centers, too busy streets. Look in the community if possible (when gated, usually I just waited and drove behind some resident's car) – check club house, pool and "for rent" signs. I would always take a picture of the "for rent" sign, and sometimes I called and ask how much the owners were asking for and for how long they were trying to rent. I also tried to talk to the residents in the communities – about the community, noise, criminality and vacancies. All these information give you better idea of the neighborhood and then you can give it a grade.
– inside – when you finally get inside of the property with your agent, look through all of the rooms, take lot of pictures. Check bathrooms and kitchen for mold. Check the carpet and paint (mark it in your notes, if it seems to be necessary to change some of them). These all are the extra cost which you have to count with when doing your final numbers. Mark down what all amenities are included (washer, dryer, fridge, stove,…). Sometimes I also checked AC. Be prepared that the last owners sometimes leave the condo in a huge mess. I have seen rotten food, not flushed toilets or used condoms in many of the condos. These things can be potentially good for you, because many people are disgusted  and don't even bother checking the opportunity = less offers. Extra $200 spent on the cleaning can save you few thousands $!
After visiting the condos I would have sat down to go through my notes to decide if I should put an offer on each of them. You can put as many offers as you want and actually that is the best way. You shouldn't put in one offer and hope that the seller agent will call you in 2 weeks. Put as many reasonable offers as possible. In the beginning I was trying to put low offers – i.e. just $5,000 more than the listed price etc. When the time was going by I was putting in higher and higher offers. Once I even put $40,000 offer on a $20,000 listed condo – and I still didn't win!
NOTE: Always end your offers with a $100 or $200. For example $40,100 – it can be the extra $100 which will make your offer the winner!
Even though I was buying cash, which is much better accepted than offers with financing (mortgage), my offers just weren't good enough. You have to count on 1 – 3 weeks for the sellers to decide on the offers. That's a long time and you usually can't just wait and hope. Therefore you have to be searching still for new opportunities.
Next time I will write about buying property in Phoenix, Arizona and how I got finally accepted offers in Las Vegas. Stay tuned on Buying Property in USA blog! Leave comments if you have any questions.
Tuesday, December 8th, 2009 at 9:02 pm and is filed under #1 - Condo in Las Vegas, buy house in usa, buying property in usa. You can follow any responses to this entry through the RSS 2.0 feed. Both comments and pings are currently closed.
9 Responses to "Buy House in USA for a good price = Bidding wars!"