3 comments so far
Buying Property in USA blog launched!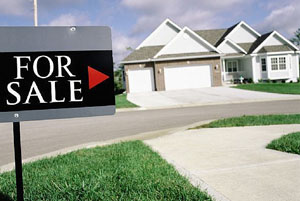 This website is all about investing in American Real Estate. This blog is meant to be a source of valuable information and tips for investors from all over the world in real estate. I myself am a small-to-middle investor and I have lived in the USA for quite a long time, however always as a foreigner having my European citizenship. The economical crisis which started last year is all around us and most people are worried and depressed. I am looking at the financial crisis from a different point of view – as a huge opportunity. I am carefully observing falling prices of the American real estate market. It is at its almost ten-year minimums and although it may continue falling slowly before reaching the bottom some time this year or possibly the beginning of 2010, it already represents interesting opportunities.
I am gathering all the information from all over the internet about foreclosure listings, market statistics, price medians in different states and locations, rent ratios etc. I am putting all the numbers together and I see opportunities which don't let me sleep.
When doing my research I was trying to find a website, where all this information and tips would be put together and especially tips for foreign investors (including various possibilities of getting mortgages). However I couldn't find any and therefore I have decided to share my knowledge and my research with you guys.
This blog is mainly targeted for:
Foreign Investors looking to invest in real estate in USA
Also for American investors who want to know overall information and tips for investing in real estate
My main goal for this year is simple:
To buy a house (or investment real estate property) in the USA in 2009
I will share with you all the steps I am taking to achieve this and if you are interested in this, please bookmark this page and stay tuned. I am already preparing an article about market research which will be posted in the beginning of next week (February 23th).
It's a great time this year for Buying Property in USA!
Wednesday, February 18th, 2009 at 12:00 am and is filed under buy house in usa, buying property in usa, General Education. You can follow any responses to this entry through the RSS 2.0 feed. Both comments and pings are currently closed.
3 Responses to "Buying Property in USA"
Posted by SANDY TRAN

4th February, 2010 at 9:45 pm

I WOULD LIKE TO BUY HOUSES
IN LAS VEGAS BUT I DO NOT KNOW HOW TO START LIKR GETTING LLC OR HOW TO SEND THE MONEY TO OVERSEA TO BUY OR TO FIND THE GOOD AGENT TO
LOOK AFTER MY PROPERTY
THANK YOU

Posted by Nadwan Atta

12th July, 2010 at 4:02 am

PLS,I need to buy house in california 2beds-2baths-kitchen-living room-dning room
not more than 4000 foot

Posted by Rosanne24Dennis 17th July, 2010 at 4:54 am

Don't have enough cash to buy some real estate? Worry no more, because that is real to take the credit loans to resolve such problems. Thence take a car loan to buy everything you need.