No comments
Wall Street Journal | REAL ESTATE | June 11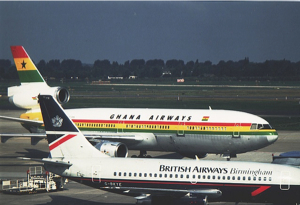 A survey released last month showed that the six-year slide in U.S. housing prices, coupled with the rising value of some foreign currencies and continued instability in Europe, is fueling a property-buying binge in the U.S. by wealthy foreigners. This is a good news for the American Real estate market as well, since the foreign capital can further stabilize and rise the house prices. For those of you who already invested in the US, we can just wait and see what growth will the future bring, and for those who haven't invested yet, it's definitely a good time to consider the options, before the prices will reach their original levels from couple years ago.
Nationwide, international buyers spent $82.5 billion on residential real estate in the 12-month period that ended in March, according to the National Association of Realtors. That was up by 24% from the $66.4 billion spent in the same period that ended March 2011 and accounted for nearly 8.9% of the $928 billion spent on residential real estate during that span.
The survey showed that around 55% of all buyers came from five countries: Canada, China, Mexico, India and the United Kingdom. Canadians accounted for nearly one quarter of all foreign sales. Around half of foreign buyers are recent immigrants or temporary visa holders, while the remainder have permanent residences outside of the U.S. and spend fewer than six months each year in the U.S.
Five states, meanwhile, accounted for foreign buyers around 55% of all foreign buyers' sales: Florida, California, Texas, Arizona and New York.
Few markets are benefitting from the influx of foreign money as much as hard-hit Florida, where South Americans, Canadians and Europeans have resuscitated entire luxury developments that were practically abandoned when the housing bubble popped five years ago.
"They're buying them two and three at a time and paying cash," said Richard Smith, chief executive of Realogy Corp., which owns the Century 21 and Coldwell Banker brands. Florida accounted for 26% of all foreign sales, down slightly from 31% in 2011 but still by far the largest destination for international buyers.
In downtown Miami, a supply of some 25,000 luxury condos three years ago has been whittled down to just a few thousand. Home prices in Miami, after falling by 50% from their 2006 peak, have turned up in recent months and were 2.5% above their year-earlier level in March, according to the Standard & Poor's Case-Shiller home-price index.
Economists say the flow of global capital into the U.S. housing market reflects several different forces. Some foreigners buyers view U.S. real estate as a safe place to park cash amid fears of a property bubble or political instability at home. Others are buying as a hedge against inflation because real assets like property tend to hold their value better than other investments during periods of high inflation. At a time when most securities have low yields, some investors believe they can earn higher returns by buying U.S. real estate and holding it as a rental investment or reselling in a few years at a profit.
Around half of all buyers said they viewed U.S. real estate as either a secure or profitable investment, while another 40% said that the desirability of location was their most important factor influencing their purchase.
Foreign buyers "are either looking for safe havens or bargains, so we're seeing it at both ends of the spectrum," said Kenneth Rosen, chairman of the Fisher Center for Real Estate Research at the University of California at Berkeley.
Read the full Wall Street Journal article
Wednesday, July 25th, 2012 at 9:59 am and is filed under buy house in usa, buying property in usa, NEWS. You can follow any responses to this entry through the RSS 2.0 feed. Both comments and pings are currently closed.