3 comments so far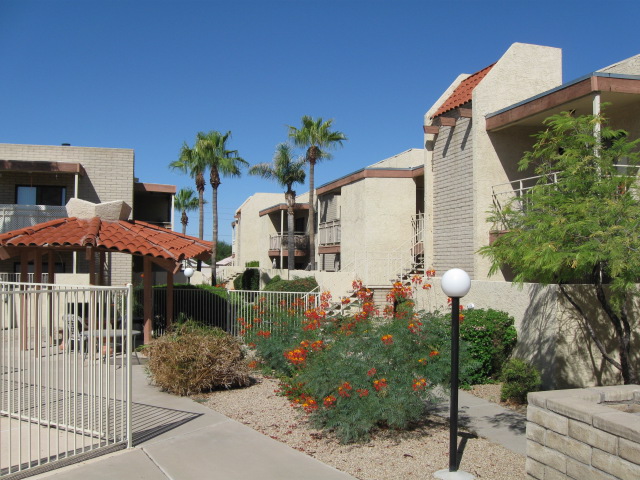 I had 3 weeks to buy two properties in two different cities – Las Vegas, NV and Phoenix, AZ. Buying property in USA in these two cities has an advantage, they are less than 6 hours away from each other by car! Therefore approximately after 10 days spent in Las Vegas, I left early in the morning to Phoenix. Similarly as in Las Vegas, I have found my Real Estate agent in Phoenix via Trulia and I was already in contact with him for a few weeks over the phone.
NOTE: When I was calling to Real Estate agents and mortgage brokers from Europe, I was always using skype. You can create your own number and for really low monthly fee (around $5 a month) you can have unlimited calls within US and Canada (home and cell phone numbers).
I met my Real Estate agent Joe and we went fast through the newest REO's in the MLS database. We checked it on my computer in my motel room. We picked the best 6 of them and he drove me around them. He gave me a lot of information about the locations and his personal opinions on them. I did the similar things which I have learned in Las Vegas (grading system for the properties etc,..). In the afternoon we were done and I had decided to put in 3 offers.
Real Estate market in Phoenix isn't so full of buyers and is offering cheaper properties than the Las Vegas market.
It doesn't have sense to look at the properties for less than $20,000, because they are always in really bad neighborhoods or in really bad shape. I was looking for properties around $30,000. The good thing is, that since there aren't so many buyers in Phoenix, you not only have a chance to buy the property for the listed price, but more you can even negotiate a lower price or some repairs made by the seller. (This is not the end of the article, click on the read more button to see the rest.)
I have spent the night in Phoenix and left the next morning to Las Vegas. I took the way through the Grand Canyon, which was pretty nice.
2 out of the 3 offers were accepted within 4 days. Since there aren't many buyers, your Real Estate agent can push the sellers for a fast decision. I have decided to go forward with one of them. It was a 2 bath and 2 bed condo, in North Phoenix. Listed price was $32,900 and the previous owners destroyed almost all the windows (there weren't even the frames) and my offer was that I will pay the listed price, but the seller will have to first repair all these windows. They accepted it and my Real Estate agent took care of checking it out for me later and sending me pictures once it was done.
Pictures below are from my Phoenix condo. In next post on my buying property in USA blog I will write about buying the property in USA and finding Property management company.
The condo is currently successfully rented out. Keep reading Buying Property in USA blog.
Sunday, December 20th, 2009 at 5:56 pm and is filed under #2 - Condo in Phoenix, buying property in usa. You can follow any responses to this entry through the RSS 2.0 feed. Both comments and pings are currently closed.
3 Responses to "How I bought a property in Phoenix"
Posted by kevin

2nd April, 2010 at 11:28 am

Is it possible to get the full name of (Joe) the real estate agent you used in Phoenix?

Thank you.

Kevin

Posted by admin

6th October, 2010 at 4:19 pm

Sorry for the delay, here is the information:
Joseph W Cohan (Joe)
Direct line 602-996-0060
Designated Broker, CDPE, SFR
International Realty Services

Posted by Chui

18th October, 2010 at 5:18 am

What is the reasoning behind Phoenix and Las Vegas? What kinds of rental yields can be expected?