4 comments so far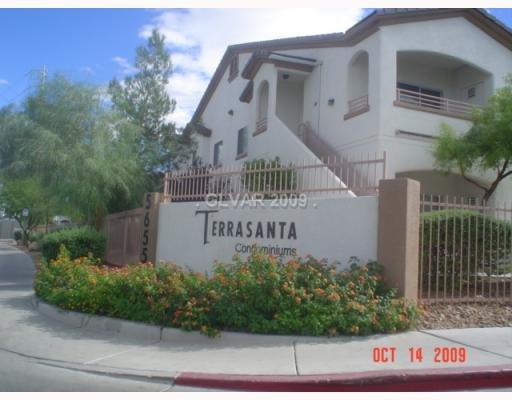 Thanks to everybody who was reading my blog and was adding comments to my articles – to motivate me! I was extremely busy the past few months with work and I didn't have chance to add new blog posts here. Today I checked the google analytics and I couldn't believe how many people have visited my blog yesterday. It was over 100 (mainly Australians), so I told myself that I have to start writing again about buying property in USA by foreigners.
As you could have seen here, I bought a ticket from Europe to Las Vegas this summer for just 3 weeks stay with a vision of buying property in USA!
Financing
Before leaving I was actually trying to figure out financing. It took me 3 months and hundreds of calls to various mortgage brokers, banks and lenders all over USA and in the end I still didn't have anything. By that time it was simply impossible to get a mortgage as foreigner. And if somebody was doing a mortgages for foreigners, they had a requirement of minimum $70,000 loan for one property. With 70% LTV (Loan to Value), that would make it possible for a property for minimum price of $100,000. However I was going to buy properties for $30,000, so this wasn't obviously my option. I got to a situation where my last option of getting some financing in USA were hard money lenders with very tough terms (short term 3 year loan with 12% interest wasn't an exception). I did my calculations and with my estimated appreciation of the really cheap properties I was going to buy, it still made sense to get even such an expensive financing. Then I thought – why I should be giving such a great interest rate to some people I don't know. I asked around and I found a friend who was willing to borrow me $40,000 @10% for 5 years. I had savings of another $40,000 – so in the end I had $80,000 ready by the end of July!
LLC
Another thing I had to take care of before leaving from Europe was the foundation of my real estate company – LLC. I have done quite an extensive research and LLC is the best option from all possible business structures when dealing with income producing real estate. So forget about Inc.
There are also quite many disadvantages of owning the property just under your name as a personal property. You can't deduct many of the expenses, so it's more expensive, you are more liable if something would happen in your property, so it's more risky and also the LLC is an American entity (even though it's owned by a foreigner) and therefore it's possible to have better financing possibilities in the future etc.
Founding an LLC is very simple if you use some of the special companies who do it for you. You should do it at least 3-4 weeks before coming to USA, otherwise you will need to pay additional fee for extra fast process. I have founded the LLC in Las Vegas, because in Nevada there isn't any state tax (only federal tax) and it cost me:
$194 … Nevada LLC Organization
$129 … Nevada Registered Agent for 2 years (it's mandatory to have a local agent)
$25  … EIN (Tax ID) filling (you can do it on your own and save $10)
$135 … Initial List (this has to be done within 1 month after foundation of LLC)
Which is less than $500 in total. I have used incparadise.net (Eastbiz), because they have been the cheapest and also I had a reference to the director John Vanhara. The staff was very friendly and I have also visited them in Las Vegas. They offer many more services which you might need or want – like US address etc. (I send everything to my CPA).
Bank Account
You will need a business bank account for your company. There was a list of recommended bankers on the incparadise website. I have read few reviews and decided for Larry Hehir in citibank, and he was great! It's quite important to contact the bank before coming to USA, because they might require some paperwork you wouldn't maybe take with you. For example they needed a proof of my European address – a telephone bill, which I wouldn't take with me. It's better to send all the paperwork before leaving.
Team
The last thing which was important to do before coming was finding the right people for me. I had just 3 weeks to do everything in USA and so I didn't have time to lose. I have used Trulia mostly – and just asked around for a good Real Estate agents and CPA's (accountants). I called a few and always explained them my situation and told them what I am looking for. Then I told them to send me a list of properties they would think would be good for me. Even though this was 1 or 2 month before coming – so it was obvious that those properties will be gone by the time I will arrive, it was important to know how the agents work and if they understand my needs. Important thing – in USA it doesn't have sense to have more Real Estate agents in one city, because they all use MLS (Multiple Listing System) to see the available properties and therefore they all can show all the properties. It's different in Europe. Before coming to USA I made already appointments, so the first morning I was already meeting Real Estate agent and my CPA in the afternoon.
That is everything I have done before going. I spent 6 months planning the whole thing and then I finally got to the plane and landed in Las Vegas. In the end I purchased 2 Condos and I have rented 1 of them so far. There were many things which surprised me and for sure I will write about them in next posts, so stay tuned on Buying Property in USA blog!
NOTE:
If you have questions about anything, please use rather the forum than comments, because it's better structured and more people can find the questions interesting. Hopefully also more people who have some experience will be answering there. I am not any Real Estate expert, I haven't studied this in school and I have just started. However I will share all I know and hopefully it will help somebody!
Tuesday, December 1st, 2009 at 9:05 pm and is filed under #1 - Condo in Las Vegas, buying property in usa, NEWS. You can follow any responses to this entry through the RSS 2.0 feed. Both comments and pings are currently closed.
4 Responses to "I bought a property in USA!"