22 comments so far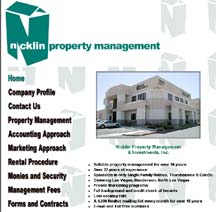 This story isn't just for people interested in Nicklin Property Management, but it can give you some information about property management companies in general and about their bad practices. When searching for a Property management company in Las Vegas, I got a recommendation to Nicklin Property Management on Trulia. When I came to Las Vegas, I went to visit them and the people there were very nice. They explained to me that they are the biggest Property Management company in Las Vegas with over 4000 properties and that they have very low average vacancy rates etc etc. It sounded all so good and so I made a mistake – I didn't ask for references to call. Also I didn't follow the rule about big property management companies, which says to choose a small property management company rather than a big one, since (in most cases) your property will get more attention.
They didn't charged me any monthly fee, however they charged $50 per week for advertising. They said that they would post my property on the rentalhomesplus website and that they would post it on a "one page" general ad in the local newspaper every 2 weeks. Not as a classic listing, but just as a part of their huge ad.
Their fees were a little bit higher but still ok. The set up fee was around $200, 20% of the first rent and then 10% from each rent following (but at least $70).
They also said that since they are so big, they have really favorable prices with external handymans and other companies.
I signed the papers and sent them $500 (set up fee and money for advertising) and then the problems started.
1) Even though the condo was in really good shape, they inspected it and said that there are few things which needed to be fixed. Not anything big, some touch up paint, carpet cleaning, fillings around bath, new electric outlet and general all over cleaning. They said that this needs to be done before advertising can be started. I asked them for a quote. They got back to me with a quote for $1,200! Just $600 was for the touch up paint, because there were 3 colors of paint in the condo and so the material is going to cost so much!
I was shocked. I called right away to my Real Estate agent who become a really good friend of mine. She recommended to me her own handyman. This handyman (Jack) works in one property management company, but during the weekends he works on his own. He checked the condo and gave me his quote:
overall cleaning: $95
Carpet cleaning: $120
touch up paint, fillings and other small repeairs: $150
Total of $365!
He did the whole thing (including the external people for carpet cleaning and general cleaning) in 2 days and I was happy to pay him $400. That means that I paid 1/3 of what Nicklin Property Management and their external contractors quoted me!
2) Then we were ready to start advertising. I did my research and I wanted to have the property rented asap, even for not the highest rent. Waiting for a tenant one month is the same thing as if you would discount the rent $50 and find him right away. However the agent in Nicklin Property Management said that we should start with high rent of $750. I said that I don't think it's a good idea, that $700 would seem to be more appropriate, but she said: "Let's try it for a week".
Obviously we didn't get any response, so after a week, she called me and said that she would lower the rent to $650. I told her that she has to be kidding me – if she wants to go $100 lower, that means she didn't do good research before, because it's such a huge difference.
In the end I agreed on that though.
3) I wanted to advertise the property by myself on Craigslist. They don't like craigslist in Nicklin Property Management, because they are saying that no appropriate tenants ever come from it. I really wanted that, so in the end they agreed, if I will use their number only.
Then I found out that what I am paying for the advertising ($50 a week) isn't really worth it. I found out that if I would put the add for my property on Rentalhomesplus by myself, it would cost me $40 a month. That means that more than $160 that I had payed them was used for the ad in the newspaper. Then I found out that, the huge general add for Nicklin Property Management in the local newspaper included my property a total of..only ONCE a month!! For sure that was not worth the money..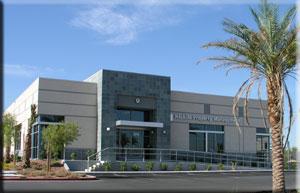 4) After 4 weeks when I talked to the agent again, she told me that the rent is already really low, so we have to come with some other iniciative. She proposed that I pay an extra $100 (total of $350) for an external rental agent to show my property. I was suprised when she told me, that Nicklin Property Management company doesn't have enough rental agents and so if somebody calls to the office and would like to see my condo, they would call an external rental agent who would show the property and I would have to pay him an additional $250 – $350! That was a huge dissapointment. I searched that in the contract, and it was really included there in small letters – in a situation of using an external rental agent, the $250 fee will be applied. But nobody told me that this situation happens almost 100% of the time! It was an ugly trick played on me that I missed in the beginning.
5) One month went by and nobody had even called to see my property (or that was what they told me at least). However a new surprise came with a bill. I got a bill for electricity and gas for $200! I called to Nicklin Property Management, and asked how that was possible, how I could have such high bills when nobody even visited the property. What I found out is that the agent left the heat and light on the entire time! That made me mad already. The temperatures in Las Vegas in October isn't so low that the heat should have to be running the whole time, and leaving the light on is just a waste of the owner's (my) money.
6) I got really suspicious that nobody was calling to ask about the property. Especially because I was putting 1 or 2 ads on craigslist per day. Once I decided to test it by myself, and I changed the phone number in the craigslist ad to my American phone number (which I have on my skype account). I received two calls that first day! I talked to the potential tenants and then gave them the number to Nicklin property management to call them. Next week I called Nicklin Property Management and asked if they received any calls about my property. The answers was: "NO. Nobody called about your property."! I called back to one of the numbers and the guy told me that he called them, several times! He said that they always forwarded him from the front desk to some agent's phone and that the agent never answered. He always left a voice mail, with all the information and his number and still nobody ever called him back. He tried it a few times and then he gave up.
That was obviously the last thing I needed to know. I called Nicklin Property Management the next day and asked them to cancel my contract. It was a very bad experience, which cost me $500 (for their fees and bills) and $650 for the waste of one month rent. On the other hand it was a valuable experience for me and I hope some more people can learn from it.
Don't use too big of property management companies and don't use Nicklin Property Management if you are an owner buying property in usa – in Las Vegas.
Monday, January 25th, 2010 at 11:16 pm and is filed under #1 - Condo in Las Vegas, buying property in usa. You can follow any responses to this entry through the RSS 2.0 feed. Both comments and pings are currently closed.
22 Responses to "Nicklin Property Management – Las Vegas = BAD experience"