3 comments so far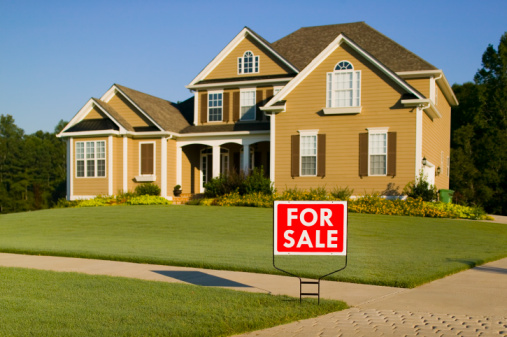 The US property market was the place where the recent credit crunch and recession started. Over ambitious lending to customers that did not have the ability to repay fuelled the expansion of the property boom in the early part of this century but also proved to be its Achilles heel once defaults and repossessions started to kick in and the financial markets began to realise that the underlying property behind the lending was valueless.
Property prices in the US have fallen dramatically in the past two years. Demand has dried up and new housing starts by builders have reduced to a trickle. Once booming and popular property areas like Florida, Las Vegas and California have undergone a rapid fall in prices of up to 50% as lenders dump their repossessions into the market in a hope to recoup something from their failed investments.
If you are an investor, this is good news! With the US dollar equally as weak as Sterling, exchange rates have recovered somewhat and buying in the US represents a fair investment opportunity compared to continental Europe where the Euro has strengthened considerably against the pound.
In addition, buying in the US is a relatively straightforward process. All the documentation is in English and the process is not too dissimilar to that in the UK. Beware, though, in that the real estate agent has a vested interest in the sale of the property and will not always have your best interests at heart. Find a professional and independent licenced real estate agent to work on your behalf even if you are buying property.
Getting a mortgage to help buy your property can be a challenge. Essentially you can try and borrow in the UK in sterling so you become a cash buyer in the US or try to arrange a US dollar mortgage through a local lender. Understandably, the market for lending is somewhat tighter than a few years ago so be prepared to hunt around and put down a sizable deposit whatever route you undertake.
If you plan to let your house in the US to earn some income whilst you or your family and friends are not there then you will need to make sure that the property is licenced for short term rental. Some districts prevent houses being let on a short term basis so make sure to check that your area is correctly zoned.
You will also need to register for a tax identity number with the Internal Revenue Service and, probably, set up a local bank account. You will almost certainly have to file a US tax return each year if you engage in any letting activity. As a property owner, you will also become liable for a range of taxes from real estate to regional tax charges. You may also find yourself part of a community and have one or more housing association fees to pay for the upkeep of common areas.
Link: property in Durham
Monday, November 9th, 2009 at 9:46 pm and is filed under buy house in usa, buying property in usa. You can follow any responses to this entry through the RSS 2.0 feed. Both comments and pings are currently closed.
3 Responses to "Real Estate Investment Opportunities in USA"
Posted by rob

26th November, 2009 at 4:46 am

how are you – great blog. I am interested to find out more. did you buy some properties?

Posted by admin

19th January, 2010 at 4:21 pm

Sorry for a late response. Yes, I bought two. Continue reading the blog to find out more.. ;o)

Posted by Baltimore locksmith

9th January, 2011 at 11:00 am

Its like you read my mind! You seem to know so much about this, like you wrote the book in it or something. I think that you could do with some pics to drive the message home a little bit, but instead of that, this is magnificent blog. An excellent read. I will definitely be back.