6 comments so far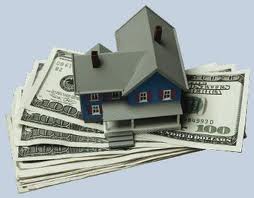 Maybe the most important part of buying property in usa is actually getting a financing in the USA. If you followed similar path of acquiring property in USA, you have also founded an American LLC and probably bought a first property for cash. It was clear last year, when I was trying to get a usual mortgage that it won't be the right solution for me.
However after talking to a few people including real estate agents last year, during my trip when I bought the two properties, I put my efforts in another way of getting financing for the investments. The product I was trying to reach is called: "Equity line of credit". What does it mean?
Simply you own for example a property worth $100K. You bought it cash, so the whole property belongs to you. You want to invest in one more property. You will go to the bank and ask for equity line of credit, with the first property being your collateral. The bankers should check your profile and the property, and offer you for example equity line of credit for $60K. You can use these money or you don't have to use all of them as well. Once you will use them, you will have to start paying it off at a certain interest rate conditions.
So this way you can buy the next property even without using any of your personal money.
So this was the theory. How does it look at the current financing market in the USA?
I spent almost 2 months this spring in Kansas and then in Las Vegas, going to various banks and trying to get some type of financing for a next investment. Unfortunately the situation in United States didn't get so much better yet, and the banks are still really scared to borrow you money.
In Kansas, the smaller banks are pretty healthy. They would even consider doing that for me, but the problem they had was that the properties were too far away for them to manage. So in a case I wouldn't be paying off the loan, and they would have to sell the property, it would be really difficult for them. They said they would consider a collateral property in the midwest area, but not in Las Vegas or Phoenix.
In the bigger banks (like Bank of America,..) which have branches in all the states, there are really strict conditions, and therefore they won't even talk to you, if your company isn't more than 2 years in profit or if you are a foreigner.
Then I went to Las Vegas, hoping to achieve this thing in the smaller banks there. However Las Vegas banks are in pretty bad shape. All of them are suffering and they simply don't consider borrowing money with a property as a collateral.
It's sad, but in the end I returned to Europe, without really having any good results.
The only possibility I have now I guess, would be sellers financing, but that's totally different chapter.
Anyway, what are your experiences? Did you try to get financing in some of the states? Maybe somewhere the conditions are better? Please share your experience with me and other readers in the comments. Anything is appreciated!
Thursday, September 9th, 2010 at 7:05 am and is filed under buying property in usa. You can follow any responses to this entry through the RSS 2.0 feed. Both comments and pings are currently closed.
6 Responses to "Spring Efforts in getting financing in USA"