No comments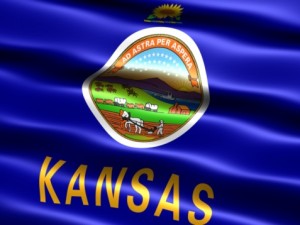 I acquired this property just in December 2010 with sellers financing. I was so happy to get it, for just $13,000 a multi-family property with 5 units, fully rented in that time! If you haven't read that article – you can learn more about how I got the property here. Right after I bought the property I have made a deal with Travis from Rental Management Solutions in Topeka (RMS) http://www.rmstopeka.com/ to be my property manager. RMS is probably the biggest property management company in Topeka, managing hundreds of properties. I had made my mind before against these big companies, but since Travis was recommended to me, I decided to make an exception.  He was very helpful in the beginning, he went to the property and inspected it for me (I was back in Europe during the closing), he gave me various opinions and gave me a good price for the management itself (only $40 for each occupied unit). 
The first and big expense was to split electric from one meter (where I paid all the electricity) into 6 meters, so the tenants could pay their own. I got two bids, chose Shockwave electric which gave me a great price (less than $7000), but unfortunately the finished result was pretty bad. They didn't pull any permits (which they should have) and overall quality wasn't good.
Anyway, as I mentioned already, 2011 was just a bad news for all my real estate activities. The rent amounts which the seller gave me on a paper unfortunately never became a reality. I haven't collected even a full first month and I had to start with evictions (my property manager were doing those for me, but charged me $250 for each). Within 3 months I have evicted all the tenants but one. Now the "dream" house became a nightmare, because the units weren't in really good shape. I figured, that from the rental income, I will create a fund for repairs and rehabs – when each unit will get vacant, I will be able to rehab it. However since all the units became vacant at the same time, and I spent most of my savings on the electric, I didn't have much to put in the rehabs. And without the rehabs we couldn't get any tenants. In the end we had to do at least some basic stuff to get each unit rent-ready, such as carpets, paint, small wall patching etc. Even these smaller repairs, were cutting my budget deeply. RMS was managing these repairs for me. Their quotes seemed always quite higher, but one thing I have to thank them for – they would do the repairs, send me a bill, but since I didn't have the money they just waited for the rental income. I occasionally sent them partial payments, but most of the year I was $4000 behind. It was hard to find the tenants though, even when I was trying to support their efforts with craigslist postings. In the end of the year we had 3 units occupied, but I had to lower the rent to real minimums to attract somebody, because the house and units weren't in a good shape.
Below you can see the numbers (they are quite horrific). I have combined rehabs and repairs together, which isn't totally right – rehabs aren't really an operating expense. But then again – most of them were really just repairs, such as carpets, painting etc. except of the electric job. The utilities category contains water, gas, trash, but also mowing, advertising and basic maintenance. So this was year 2011 in Topeka:

Friday, May 3rd, 2013 at 6:54 am and is filed under #3 - Multifamily in Topeka, KS. You can follow any responses to this entry through the RSS 2.0 feed. Both comments and pings are currently closed.