No comments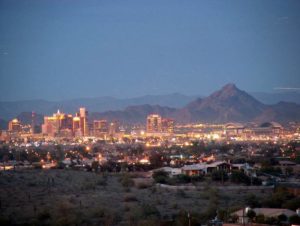 As you probably read in the previous article about my Phoenix property, the property was vacant since the September 2011, and I was having hard times finding the tenant in the newly repaired unit. I was very happy that Kathryn (employee of RPM Phoenix Metro) found me a tenant in January. We gave him half month free rent as an incentive. He however paid just half month and stopped. Long story short, in 2 months total, he was out (evicted), but he trashed the place as well! Now I was here without any savings (bleeding even more on my Kansas property), with ruined unit and I started questioning my overall strategy with this property. The fact was, that the rental income wasn't really high (about $570 per month), the HOA fees were high ($190) and the neighborhood wasn't attracting really good tenants. I was comparing this property with the other one in Vegas, and this just seemed not to perform that well. I had started checking options to sell, but then Kathryn came in with a great offer – she found a tenant, who would repair the unit at his cost for exchange of free 2 month rent. I had discussed the details with him and gladly accepted. I had considered again to keep the property for a while. However after giving it a bit more thoughts, I had to decide what would be my priority. I needed badly money for my property in Topeka and thought that it had more income potential than the one in Phoenix. I made a decision, to sell the newly repaired unit with the tenant. He definitely wasn't happy, but understood my motivation. To end things on a good note, I gave him another month free rent and even a gift card. He did really great job for me.
I happened to find a great real estate agent for the sale (Laura Myers http://azrealestateconsultants.com/ ), who was one great professional, was able to handle everything with me over the email (I didn't have to come to the US for the sale), talked with the tenants about the possible showings and within 2 weeks was able to get me 3 offers well above my asking price! We discussed them, and in the end with had a buyer and it all took about 3 weeks really. The great thing was that the unit I bought in 2009 for $32,000 I was able to sell for $47,000! I had to use part of it to cover my debts with the HOA and state taxes, but still I made nice profit acquired some cash for my other property. Laura did really great job and if I would be buying anything again in Phoenix, she would be definitely my choice again.
Below you can see the numbers of the last (unfinished) year of my property in Phoenix. You can see that due all the troubles, my operating income was actually negative, but it all paid off with the great sale.

Monday, February 20th, 2017 at 9:39 am and is filed under #2 - Condo in Phoenix. You can follow any responses to this entry through the RSS 2.0 feed. You can leave a response, or trackback from your own site.
Leave a reply